So some of you who read my blog already know this, but I've decided that I can finally announce the biggest news Dan and I have ever had to share. I'm pregnant! I'm 11 weeks today and so far these 11 weeks have been the craziest, emotion filled, nauseous, tiring weeks of my life. LOL :)
We found out on October 3rd, a week before our 4 year anniversary. What a gift! It is still all very surreal to me, because we haven't gotten to see our little one or hear the heartbeat. God is definitely testing my patience more than ever because all I want is to see the baby and know that everything is progressing as it should be.
Our parents are over the moon excited, especially mine who will be grandparents for the first time. Here are a couple pictures from when we told them. I told them I wanted a new picture of the two of them together, and instead of "smile" I said "say we're going to be grandparents!" It took a few seconds for them to figure out what I said, but it obviously registered. I love the look on my Dad's face...priceless. :) My Mom, of course, got very emotional.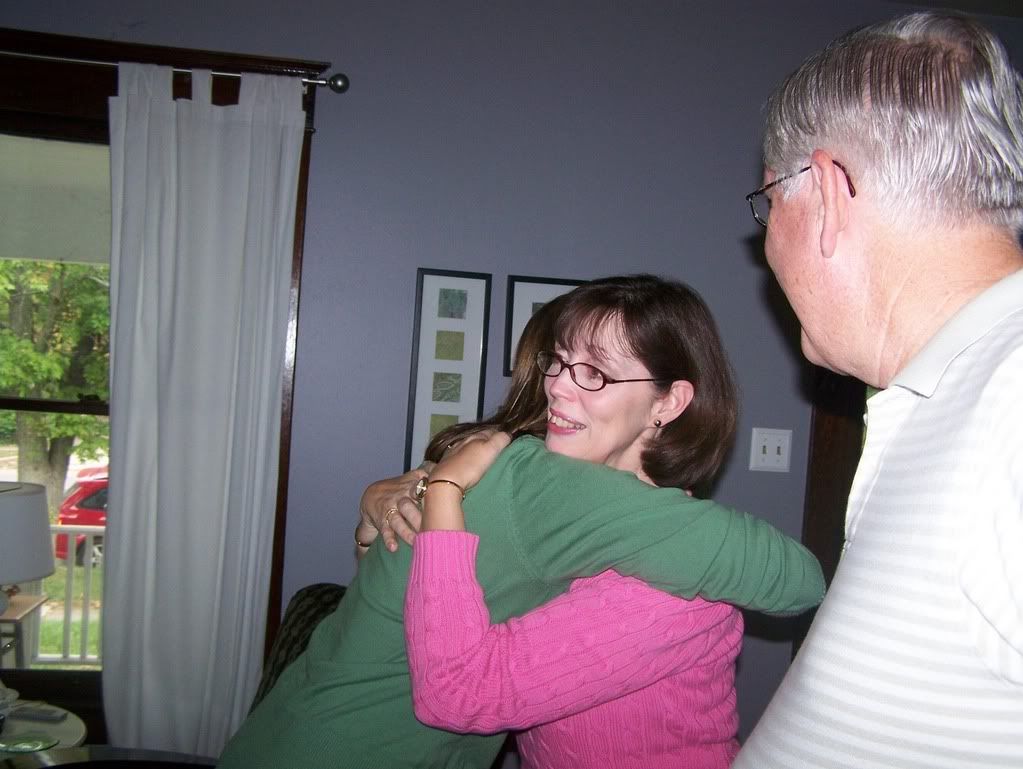 It has been a rough 6 or so weeks for me, as I've been so tired and nauseous most of the time. I do feel blessed to not have the kind of morning sickness that keeps you in the bathroom all day, but it is still hard to go about your daily activities when you feel so queasy. Dan has been the absolute best, going to the store to buy me whatever sounds good to eat at the moment, taking care of household chores that I don't have the energy for, and being so supportive of my ever changing emotional state. I am truly blessed to have him in my life, and he is going to be such an amazing father.
So that's the news that I've been dying to share, and why I really haven't been blogging much lately because this is the bulk of what I have to talk about. Once we know the sex, I'll be going crazy with nursery decor ideas so those will be coming before too long. :)
Oh...and here's a really bad quality 10 week self portrait. Next time I'll have someone else be the photographer.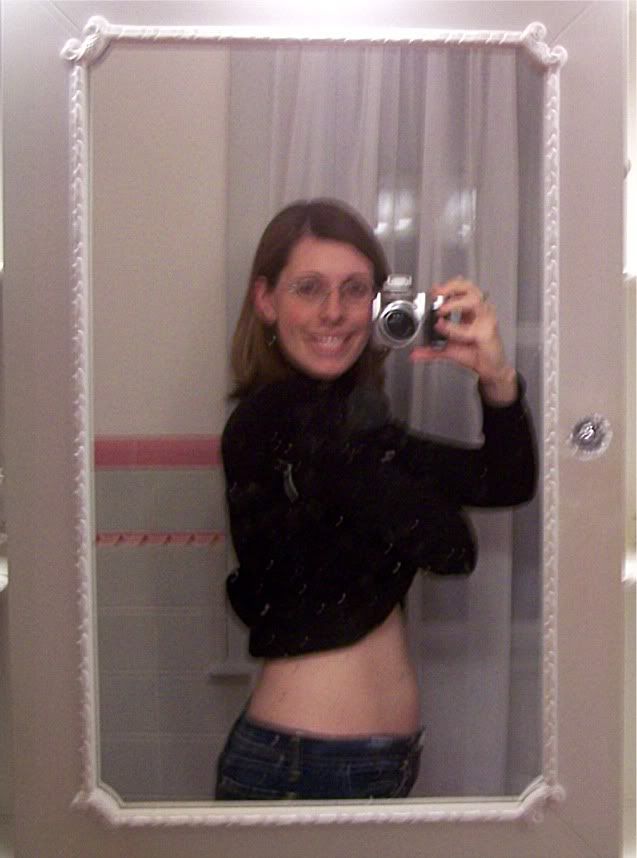 Today is my Friday because I have the rest of the week off for Thanksgiving! Hope everyone is having a great week and has a wonderful holiday!