I had to cancel my pedicure today because of this-->
So sad. I've never had one before so I was sooo excited. Hopefully I can reschedule it for next weekend. I can't quite reach my toes anymore so they could use some attention. Who knows how much snow we'll have by the end of this...Melvin and Chloe are enjoying it though. :)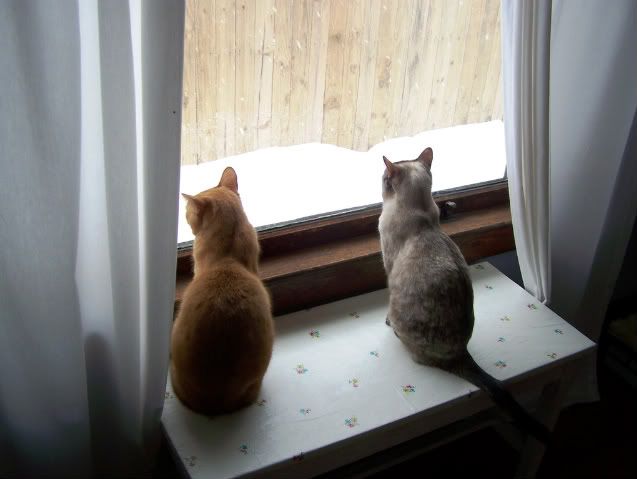 Yesterday before the snow got too bad I was able to pick up the crib bedding from Walmart. I absolutely loooove it!!
The benefit of snow days is that I get things done around the house. I hung my newest ebay purchase, a vintage toleware tray, in the kitchen last night. The colors go perfectly with my other accessories.
Not sure what I'll accomplish today, but we definitely won't be going out anywhere. We were supposed to get together with family that were coming in from Chicago, but I have a feeling they probably stayed home. Hope it is warmer and sunnier where you are today!