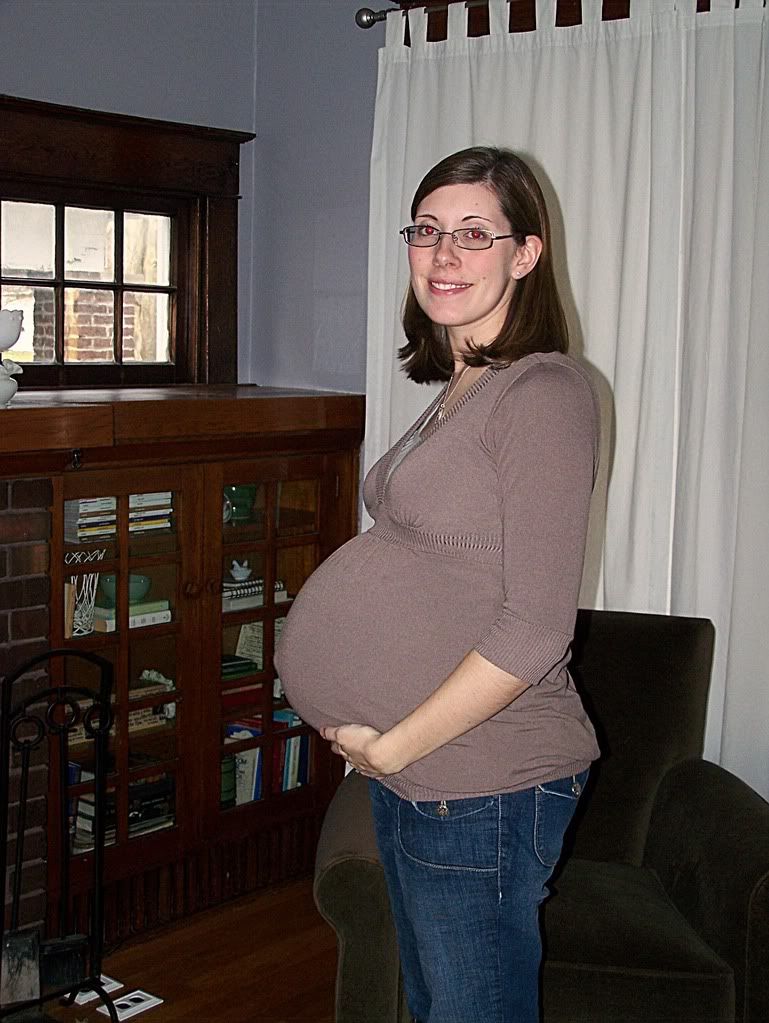 I'm 30 1/2 weeks now and really starting to feel the effects of carrying two babies around all the time. Thankfully today was my last day at the office. I'm working from home next week and then I start my maternity leave on the 14th. It is such a relief to know that I won't have to get up every morning, get dressed up, and spend the day at work. I get exhausted just from walking to the car these days.
One thing I'm excited about catching up on during my leave (before the babies arrive) is my scrapbooking. I have a bunch of pregnancy pictures that are waiting for pretty pages to call home. I did a couple pages the other night of the cats...they are my only babies for a few more weeks after all. :) Here are the pictures I used on the pages...I just love the close-up of Melvin's face. He's sooo not impressed. LOL :)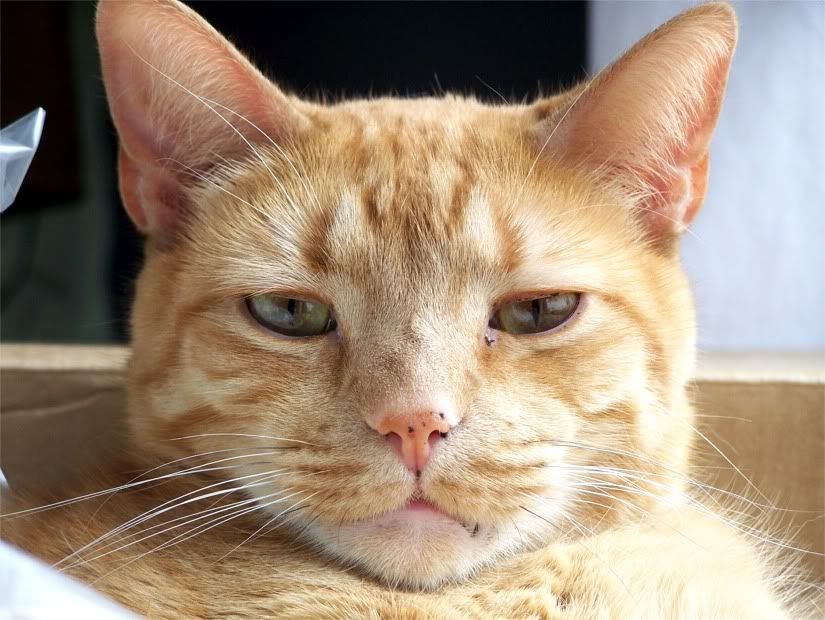 Chloe has found a new toy in the boys' stroller...she gets in it once in awhile and sniffs around.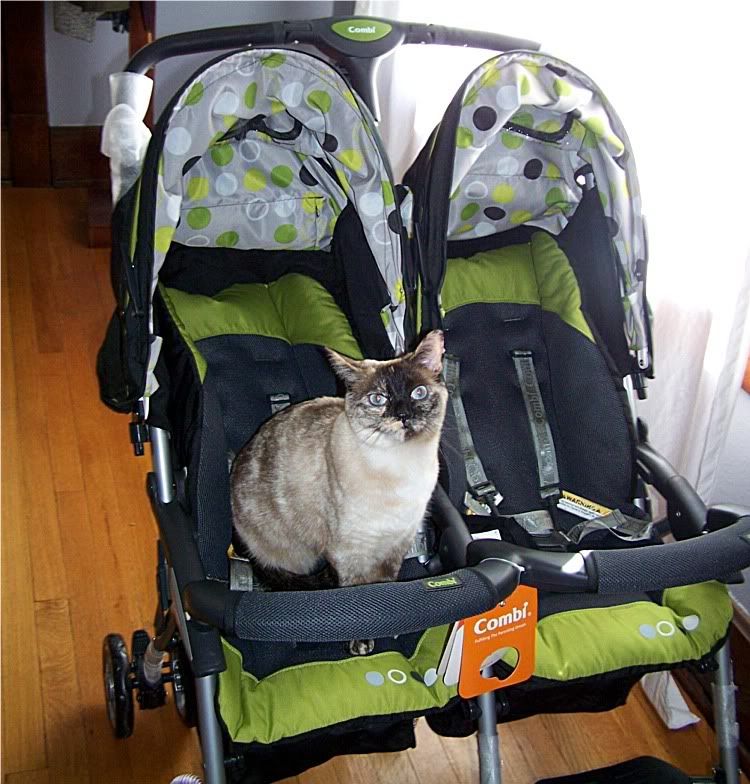 We had our first child birth class last night. It was a lot more interesting than I expected, and I learned some very valuable information. Next week's class we will watch the labor and c-section videos...that I'm a little nervous about. I mean, I know I'm going to be going through it all, but I won't have to actually see it happening from that viewpoint...thank goodness! The class definitely made it all feel very real!
Looking forward to the weekend...not much planned because I can't handle big excursions anymore, but I'm sure it will be a nice relaxing few days. I'm sure lots of baseball will be watched by the hubby. We are supposed to have warmer, sunny weather so that will be great.