The kitchen cabinets arrived yesterday!! So this is what our dining room looks like currently since we don't have a garage to store them in--->
Although I'm excited about the new kitchen I'll be soooo glad to get my house back in order. It is a mess right now!! Our contractor also removed the built-in yesterday and drywalled--->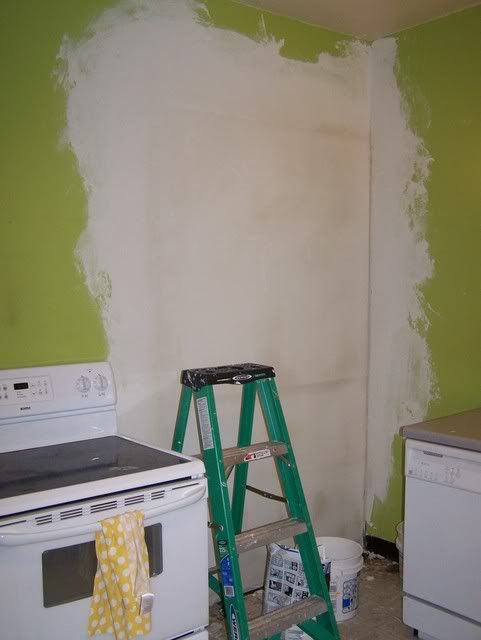 And the new windows are in!!
It is so exciting to see some progress finally!
In other fun house news I ordered a new desk and chair for our office from Target. We'll finally have all matching furniture in there for a change!
I want to get the house looking as best as possible before the babies arrive, because God only knows how long it will take for things to happen after that!
I feel like I've been shopping way too much lately...with Christmas gifts, furniture, and maternity clothes which is such an anxiety inducer. I've yet to find dress pants for work which is really stressing me out. I'm still fitting into my regular pants, but I have a feeling it won't be long before they'll have to be put out of commission.
Hope everyone is having a great Friday!