moar
humorous pics
I just love Valentine's Day...all of the cute decorations and of course the candy. :) I can't wait until I have my two boys to spoil with Valentine's kisses! This year I made Dan a mini-album that I got from
Ali Edward's blog
...made it so easy to have a template. I used patterned paper for the cover and some of Elsie's self-adhesive fabric...love that stuff! Here are pics of the album before I wrote in it...sorry they aren't the best quality.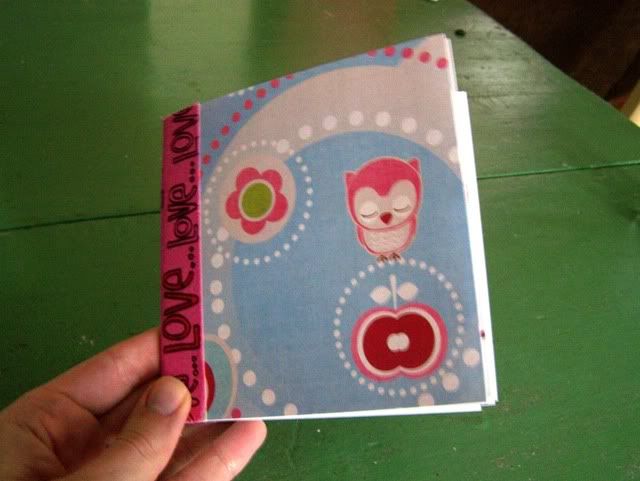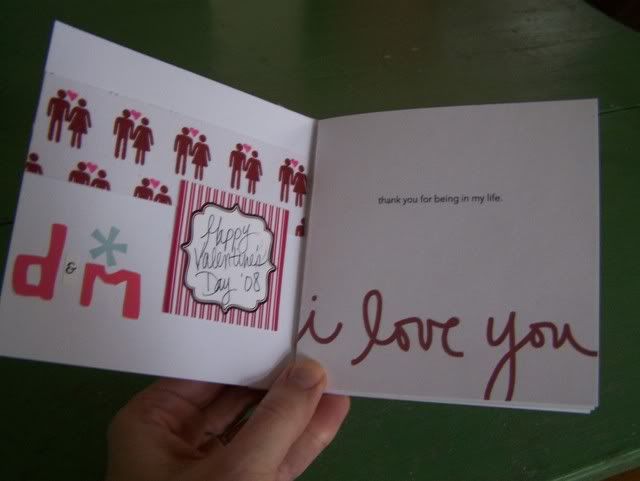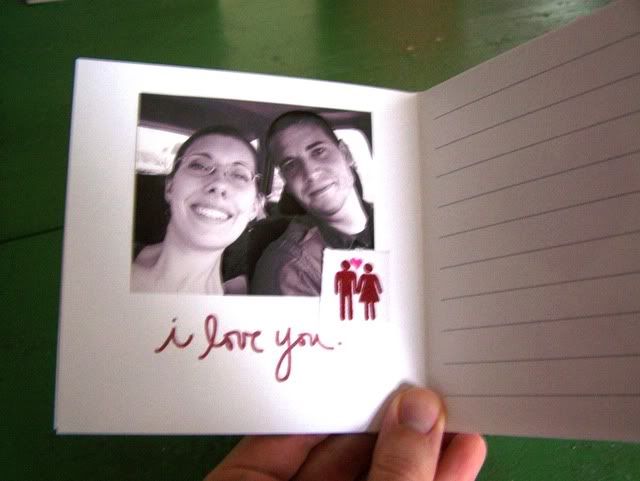 I've already started to grow tired of the maternity clothes I have...it stinks wearing the same three outfits to work. I'm so cheap that I hate to buy too many things that I won't be able to wear again. But yesterday I *splurged* and bought this adorable cape from ebay express...it is BCBG and retailed for $180...got it for $50, and it isn't maternity so I'll wear this thing for years to come. :)
It doesn't look like I'm going to be pregnant for any warm weather, which stinks because there are so many cute spring maternity clothes out right now. Oh well, once warm weather comes around I'll hopefully be getting back into my regular clothes.
Hope everyone has a *love*ly day!! :)