Happy hump day! I think it is definitely time for another love list, don't ya think?
1. Family
At the risk of starting out on a sad note, today marks the one year anniversary of my Granddaddy Landon passing away. He was such a fun, creative soul. And I love that I have my own Landon now, who already seems to really take after him. Love and miss you lots Granddaddy!
Two Landons - Summer '08
2. Tim Gunn
Tim is my absolute favorite part of Project Runway. I just watched his blog report on the first episode and he had me laughing out loud. The words "crack smoking judges" coming out of his mouth = hilarious.
3. BK coffee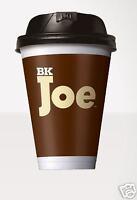 Most mornings I make my coffee at work with my handy one cup coffee maker, but this morning (at the suggestion of my hubby) I tried Burger King's new coffee and it is really good - rich flavor and for a$1 you can't go wrong.
4. IKEA
Their
new 2011 catalog
is on its way to my mailbox and I can't wait to look through it!
What are
you
loving today?