After so many weeks of no progress in the kitchen, I was finally greeted today on my lunch break with a sight for sore eyes. A counter and a sink where they are supposed to be!! I am disappointed that the backsplash doesn't continue behind the sink, but I don't think my contractor understood what I wanted. We can always fill that space in with some black tile to continue the line of the backsplash. Getting the walls painted will make a huge difference too...it is so stark right now with so much white. The walls will be a medium taupe. Our hardward has also arrived so that will really dress up the cabinets.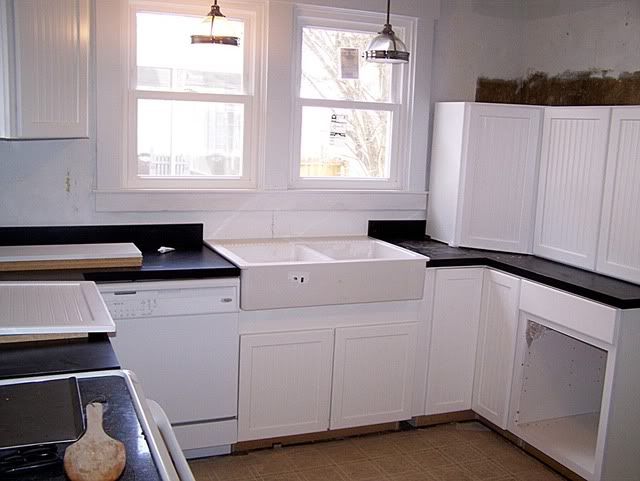 I'm so glad it is Friday. Dan and I are planning a trip to Muncie tomorrow so we can eat at Johnny Carinno's. It is one of our favorite places and since we don't have one in our town we know we won't make it there after the babies are born for awhile. We also want to do some shopping and stop at Panera for some baked goods. Mmmmmm. :)
Hope everyone has a fun, relaxing weekend planned!