I'm pining for a new china cabinet for my milkglass collection, ever since I sold
this one
.
Turns out it really wasn't our style at all. But I did sell it for $25 more than I bought it for, so it was an investment. I try to be financially responsible.
Anyway...in honor of my milkglass that has been relegated yet again to cardboard boxes, here are some great photos of collections in other's homes...
Allison's plate wall
makes me drool...
And
the nester's stairway
full of blue frames is so dreamy...
As is
Dusty's frame-filled headboard
in her guest bedroom...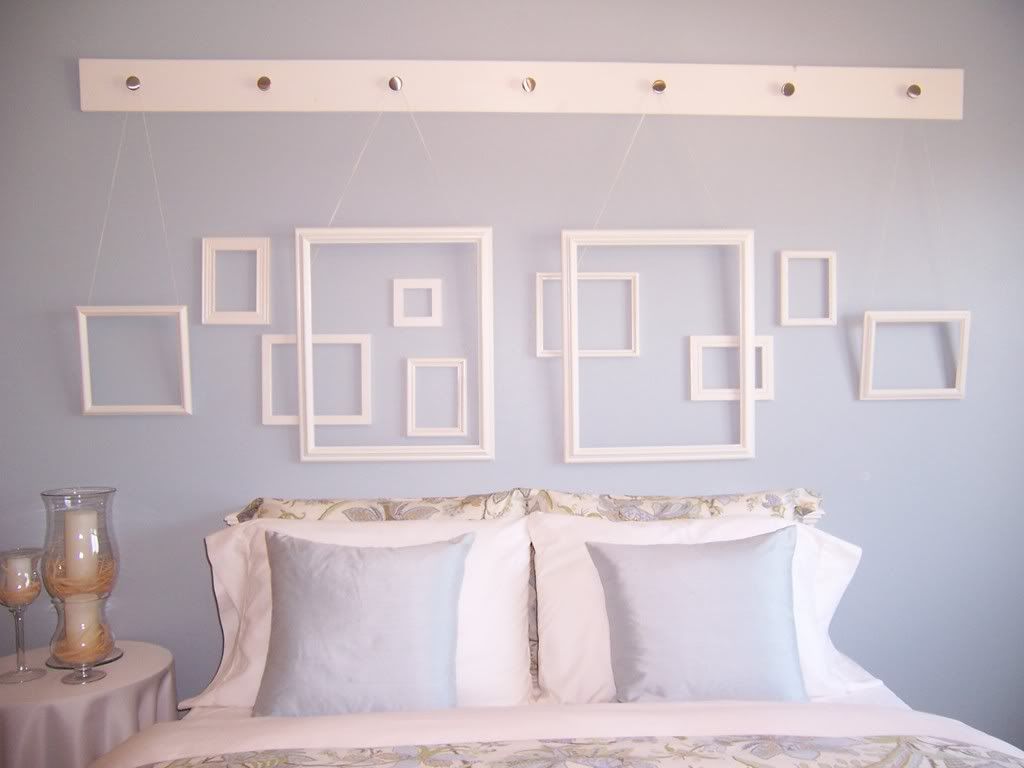 Rachel's wall of clip boards
makes for a fun and easily changed source of both art and inspiration...
Because
hanging pants
on your wall would just be weird...
And for those who really like their reflection
care of Martha Stewart
...
Do you have any fun collections in your home? I would love to hear about them!